We took the girls on their first trip to a Zoo today!
It was a bit overcast and drizzly but all in all the weather wasn't too bad. It was a little chilly but I brought extra clothes that I layered on the girls which worked well.
The girls loved the Zoo. Vivi was content to sit in the stroller for most of the visit, and she even stayed awake the whole time until it was 3 hours past her nap time and we were on our way home. Shiloh was nervous about the monkey house, toward the end of the house it's quite dark and she stopped dead in her tracks and refused to budge until I picked her up.
They had a Barn which scared her though, so we quickly exited that and it didn't matter anyways because all those animals were in their outside pens, so we still got to see them. She wasn't afraid of any of the actual animals though...just the Barn.
Throughout the whole Zoo, you could hear this Peacock calling. Now Shiloh keeps imitating him. :) She called him "Azul" which is the name of the peacock on one of her Barbie movies.
American Alligator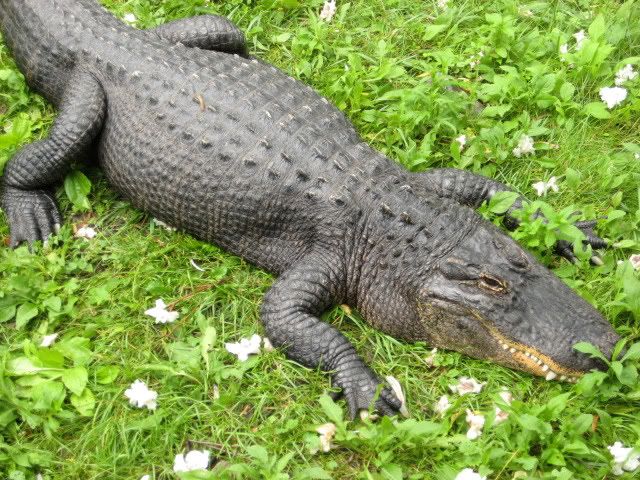 The Siberian Tiger...I think this was the girls' favorite.